Galvanikanlagen, Behälterbau Kunststoffbehälterbau Rohrleitungsbau München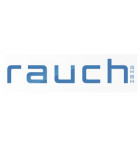 About Rauch Kunststoff- & Galvanotechnik GmbH
 Specialist company and engineering office for electroplating plants, plant construction, tank construction and pipeline construction. Feldkirchen-Westerham (near Munich and Rosenheim). Our engineering office for electroplating has well-founded scientific and technical competence.
Individual advice and professional execution for the implementation of your specific requirements. The commitment of our employees guarantees products of a high level of craftsmanship. Through regular further education and training, we are always up to date with the latest technical knowledge.

Only trained plastic fitters and TÜV-certified welders implement your requirements. Our employees are at your disposal for the assembly as well as for the repair or modernisation of your electroplating system.
Information how to contact us:
Web:
Mail:
Phone:
08063 20719-0
Fax:
08063 20719-15
Mobile:
+171 3524072
Postal address:
Rauch Kunststoff- & Galvanotechnik GmbHz. hp Mr. Peter SalwiczekLeißstrasse 6
83620 Feldkirchen-Westerham
Germany • Bayern • Rosenheim
Product- / search words:
Kunststoffbehälter Galvanobehälter Ingenieurbüro Galvanik Kunststoffschweissen Eloxalanlagen Galvanobedarf Beschichtungen Galvanikgestelle Anlagenplanung Anlagenbau Behälterbau Kunststoffbau Auffangwannen Auskleidungen GalvanogestellbauSchneewaage Beschichtungen Metallbau WasseraufbereitungGalvanikzubehör Zuwasseranlagen Mechanismen für Deoisierung und VE-Wasseranlagen Bau/Einbau von Auffangwannen und ContainernGalvanik-Verdunster Chemikalienleitungen Wasserleitungen3D-Warenbewegung für Galvanikbäder Druckluftleitungen Kunststoffrohrleitungen für Abluftanlagen und Zuluftanlagen Schneelastwarnsystem Überwachung der Dachschneelast - Schneegewicht Energieautark durch Stromversorgung mit Solarpanel Rahmengestelle Stabgestelle Titangestelle Leiterplattengestelle Lackiergestelle Magnetgestelle Kippgestelle Kunststoffummantelte Gestelle Gestelle mit + und – Zuführung für Innenanoden Warmgasschweißen: mit und ohne Zuführung von Schweißdraht Dachlastwarnsystem Wassertandsmelder autarke Schneelastmessung Schneelastmessung
Entry change:
Click here do modify the entry