Küchenstudio für exclusive Designküchen, Einbauküchen, Küchengeräte, Top Marken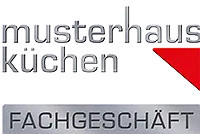 About Küchen-Haus Bad Saarow
Welcome to your kitchen studio for high quality fitted kitchens, design kitchens and luxury kitchens.
Our kitchen house offers individual kitchen planning, unique interior design, best processing of high-quality materials and perfect assembly of your dream kitchen.
Furthermore, you erwaretet an extensive range of top brand kitchen appliances and modern kitchen utensils from a single source.
Consultation only by professionals and owners !
We look forward to your visit !
Information how to contact us:
Web:
kuechen-haus-bad-saarow.de/
Mail:
Phone:
+49 33631 803098
Fax:
+49 30 81878779
Mobile:
0171 / 601 0171
Postal address:
Küchen-Haus Bad Saarowz. hp Mr. Lutz-Peter DittmarUlmenstraße 4 A
15526 Bad Saarow
Germany • Brandenburg • Oder-Spree
Product- / search words:
Küchen Küchenstudio Designküchen Einbauküchen Luxusküchen Küchenfachhandel Küchenhändler Küchenberatung Küchenplanung Küchendesign Küchendesigner Küchen mit Stil Küppersbusch Küchengeräte Top Marken moderne Küchenutensilien Kuechen Badmöbel Badmoebel Badgestaltung wohnung oder haus mit garten mieten wohnung haus mit garten mieten wohnung oder haus mieten mit garten haus oder wohnung mit garten mieten wohnung haus mieten mit garten haus wohnung mit garten mieten wohnung miete haus garten wohnung kaufen bodensee seeblick wohnen am bodensee mit seeblick wohnung mit seeblick wohnung kaufen traunsee seeblick wohnen mit seeblick mietwohnung mit seeblick mietwohnungen am bodensee mit seeblick seeblick wohnung wohnen seeblick möbliertes haus mieten möbliertes haus haus möbliert vermieten auf zeit haus möbliert mieten haus mieten möbliert möbliertes haus auf zeit vermieten möbliertes haus vermieten auf zeit ohne makler wohnung kaufen wohnungen ohne makler wohnung kaufen makler makler wohnung kaufen wohnungen kaufen ohne makler makler wohnungen wohnungen makler wohnung kaufen am see phoenix see wohnung kaufen wohnung kaufen see
Entry change:
Click here do modify the entry