Gefahrgutschulung ADR-Bescheinigung Ausbildung Luftsicherheit und Berufskraftfahrer Frankfurt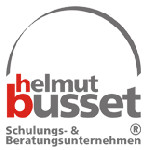 About helmut busset Schulungs- & Beratungsunternehmen
 The helmut busset training & consulting company has been a well-known and valued training organiser in the field of dangerous goods transport for many years and is a specialist in conducting specialised courses. For the ADR certificate and dangerous goods officer training courses, we have the approvals of the Mannheim Chambers of Industry and Commerce (IHK). Our dangerous goods air transport training courses ,
Aviation security training are approved by the Federal Aviation Authority (LBA). Our training for professional drivers
in accordance with the Professional Driver Qualification Act (BKrFQG) for the accelerated basic qualification and further training is
approved by the Gießen Regional Council. Hazardous goods instruction in accordance with Chapter 1.3 ADR/IMDG Code Basic and refresher course, hazardous goods instruction for personnel involved in the preparation of hazardous goods in road and sea transport.
Information how to contact us:
Web:
Mail:
Phone:
00 49 [0] 69 / 61 99 26 71
Fax:
00 49 [0] 69 / 61 99 26 75
Postal address:
helmut busset Schulungs- & Beratungsunternehmenz. hp Mr. Helmut BussetSchifferstraße 26
60594 Frankfurt am Main
Germany • Hessen • Frankfurt am Main
Product- / search words:
helmut busset Frankfurt Gefahrgut Schulung Frankfurt Beratungsunternehmen Frankfurt SchulungsungsunternehmenLadungssicherung nach CTU und VDI 2700 Gefahrgutschulungen Stück- und Schüttgütern explosive Stoffe und radioaktive Stoffe Gefahrgutunterweisung Staplerfahrer Gefahrstoffverordnung Arbeitssicherheit Lager- und Logistikbereich Gefahrgutausbildung Luftverkehr Ladungssicherung Aktualisierungsseminare Berufskraftfahrer / Berufskraftfahrerin Kraftfahrzeugtechnik Handelsfachpacker Lagerfachkräfte Meister technische und kaufmännische Angestellte in Speditionen Lagern verladender Wirtschaft Mitarbeiter von Kommunalen Entsorgungsunternehmen und Straßenbauverwaltungen Flurfördergeräte Containern und Ladeeinheiten
Entry change:
Click here do modify the entry